"

The heart of a pastor & the hands of a servant; the mind of a scholar & the courage of a prophet; these, interwoven with the skills of a musician, are equal parts of what every faithful Christian worship pastor is called to become..."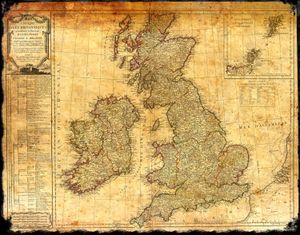 Mark is a unique combination of preacher, worship leader, songwriter & missionary.  Seeking, struggling, and striving to be a pilgrim, his eclectic spiritual journey thus far includes over 26 years of ministry in North America, Scotland & Africa.  He has a great passion & love for music, travel, learning & culture.   As a lifelong learner, Mark holds a Master of Divinity from Beeson Divinity School and a Doctor of Ministry in Christian Worship from Erskine Seminary under the direction of Dr. Hughes Oliphant Old.  He is also the author of the book Worship Under The Influence: Rediscovering the Joy of Acceptable Worship. 
He is a lover of all things Scottish, including his wife Dawn, who hails from Aberdeen where they lived for a number of years.  He has previously served in Scotland as an associate pastor, and in America as a college minister and worship pastor. Committed to international missions, he serves as an adjunct professor teaching an undergraduate and master's Theology of Worship course at Ambassador International University (AIU) in Zambia. 
Through sermons, Bible teaching and worship seminars based off his book, Mark loves to help equip pastors and the local church to think intentionally about how to please God in their worship.  As a composer/arranger of ancient and modern hymns, Mark also plays a variety of instruments: including guitar, hammer dulcimer and piano — sometimes performing concerts and regularly leading worship at his local church in North Carolina. 
Browse the site to find out more — listen to the music, read some articles & check out the photos of his ministry & travels. Staying open to wherever God might lead has made for a fascinating & intriguing story.  Perhaps it might inspire you to hear God's call & risk traveling a new road with Him on your own journey of faith.